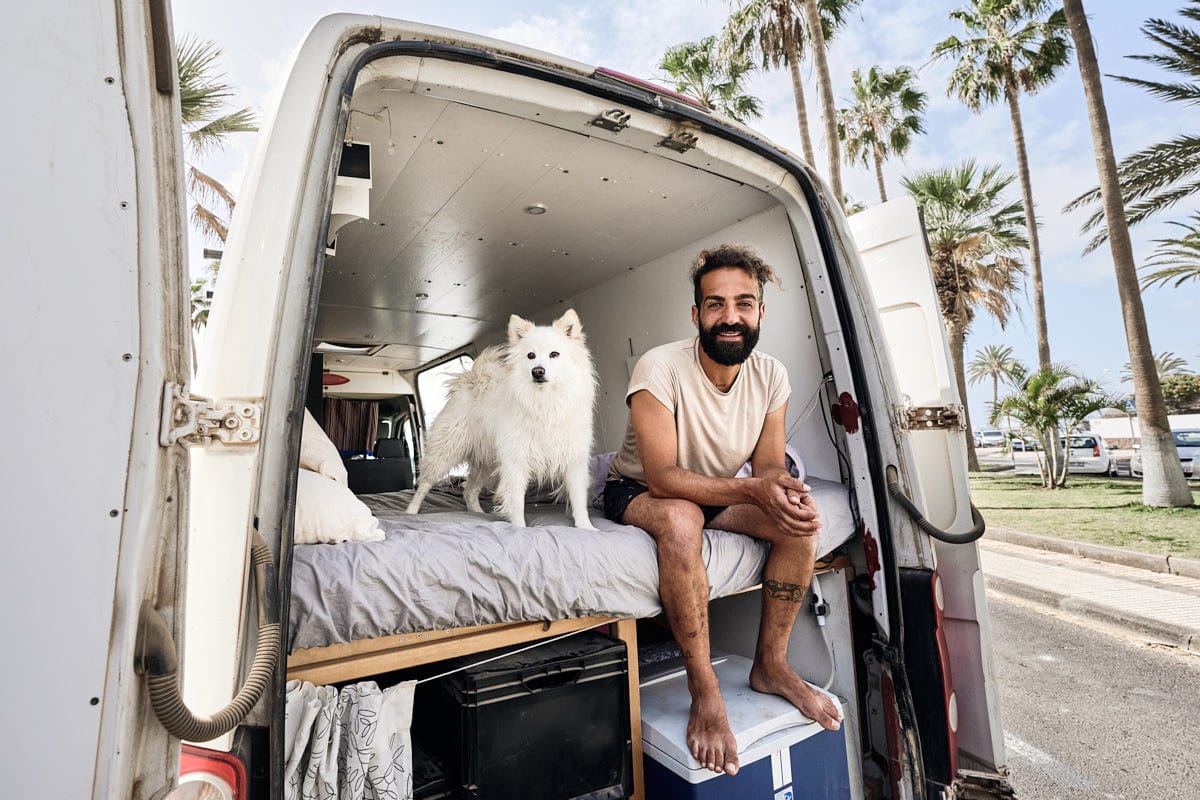 SO MANY WAYS
26 Vanlife Stories
I remember well my first experience of living in a van, in Australia in 2010. I spent three weeks travelling up and down the west coast in a rickety Toyota High Ace converted into a camper. The vehicle was getting a bit long in the tooth, had neither a shower nor a toilet. Always on the lookout for a good place to park. In the loneliness on the west coast of Australia, the choice was great. Standing in the nowhere at night and being a little afraid when strange noises could be heard outside the car. In the middle of nature, all alone. The thought of the experience never left me.
At the beginning of the year, I spent some time in Tenerife. There I noticed the many campers that were everywhere on the island. Not necessarily in places like you see in photos on Instagram channels where vanlife is hyped. The vans were not stylish super campers, but rather individual and simple, adapted to the needs of their inhabitants.
After the pandemic and 18 years of living in Berlin, a city I find increasingly exhausting, the idea of having my own camper to escape to nature was very present again. I wanted to know what life concepts and motivations are behind the people who live in a van for longer periods or even permanently? What experiences lead to the decision to travel in a van, maybe even to give up life in 'normal society' with an own flat and a permanent job? What is so special about this way of living?
For my series 'SO MANY WAYS' I met van dwellers in Portugal and Tenerife. These are their stories.
Gefördert durch die Stiftung Kulturwerk – VG Bild Kunst 2022