26 years, from Lübeck Bay, Germany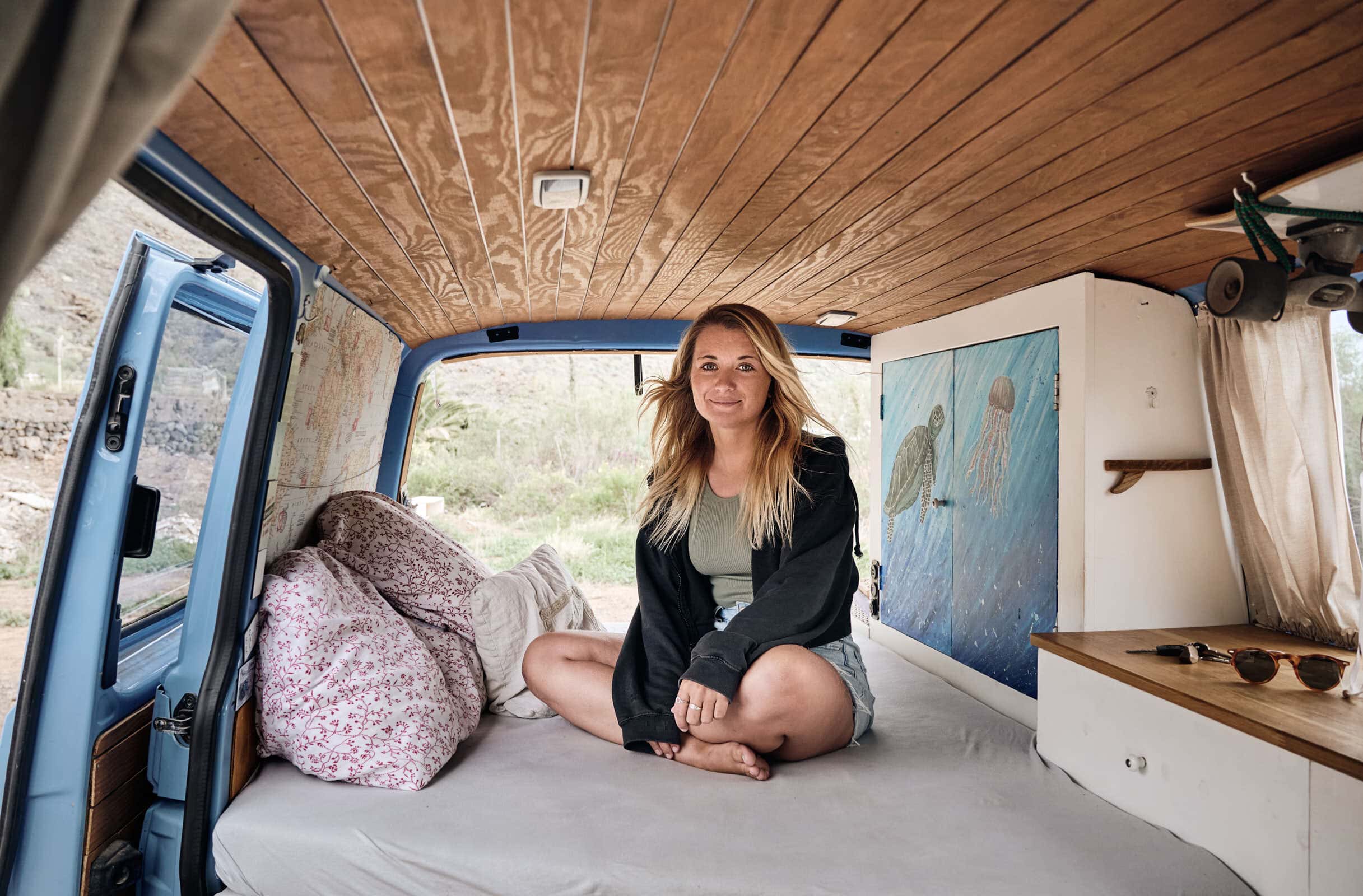 "Living in the van means minimalism for me. I don't need many possessions. For me, feeling free is having less."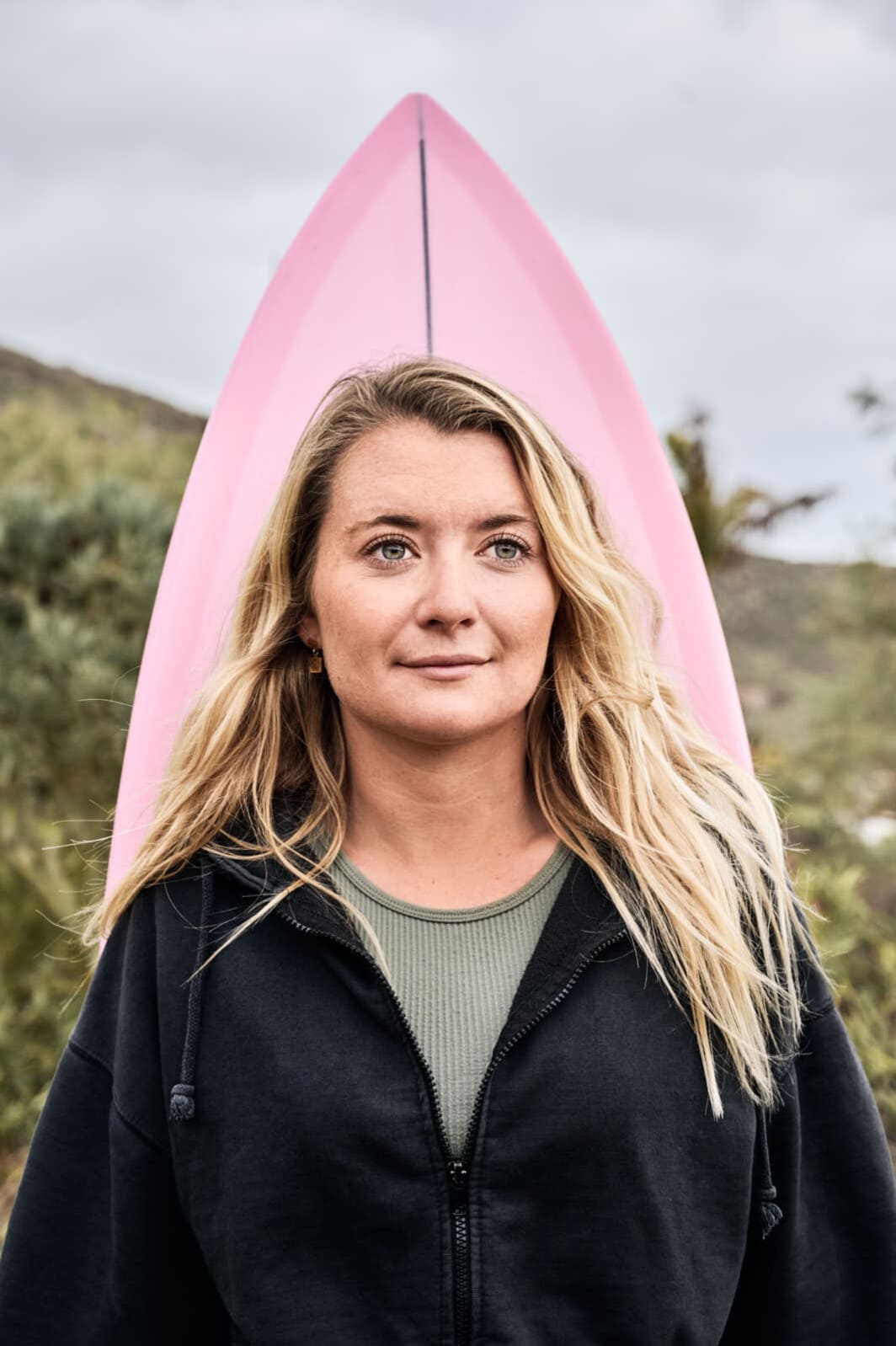 Luica – Guía de Isora, Tenerife
26 years, from Lübeck Bay, Germany
Luica's dream has always been to learn how to surf. Even during her school years, she worked as a wind surf instructor to save money for a bus and a surfboard. After graduating from high school, she set off on her first trip via Denmark, France, Spain, Portugal, to the Canary Islands. There she stayed for six months on Tenerife, fell in love with surfing. She first returned to Germany to complete her architecture studies. But the travel bug never quite left her. She missed surfing and the sea. After graduating, she bought a VW bus, converted it herself thanks to the help of her family, and returned to Tenerife. Her idea was to live, work and ride waves there. 
Luica has felt connected to the sea since childhood. Her grandfather had his own boat and the family spent a lot of time at the ocean. These life experiences have left their mark on her. For her, living in the van is a way to be right by the water and surf whenever she wants, her happy moment.
After the bus conversion was completed, she packed her things, sold everything she no longer needed and headed for Tenerife. She had all her possessions in her bus. Her boyfriend at the time, a German surf instructor who had grown up on Tenerife, accompanied her. When they were on the island for two weeks, they were surprised by the pandemic. Since stays in the van were forbidden during that time, they initially stayed with their friend's parents. During the lockdown, the couple separated. Luica had no choice but to move into her van. The police threatened her with heavy fines if she did not leave the van immediately. Through friends, she found a small flat in Las Americas, where she lived alone for two months, without a TV or internet connection. She was only allowed to leave the house once a day to go shopping. The time alone was very hard for her. She now appreciates the life and freedom in the van even more.
For a few months now, she has been building a simple Tiny House herself out of an old overseas container. The thought of having her own shower and toilet again after two years of living in the van is tempting.