34 years, from Florence, Italy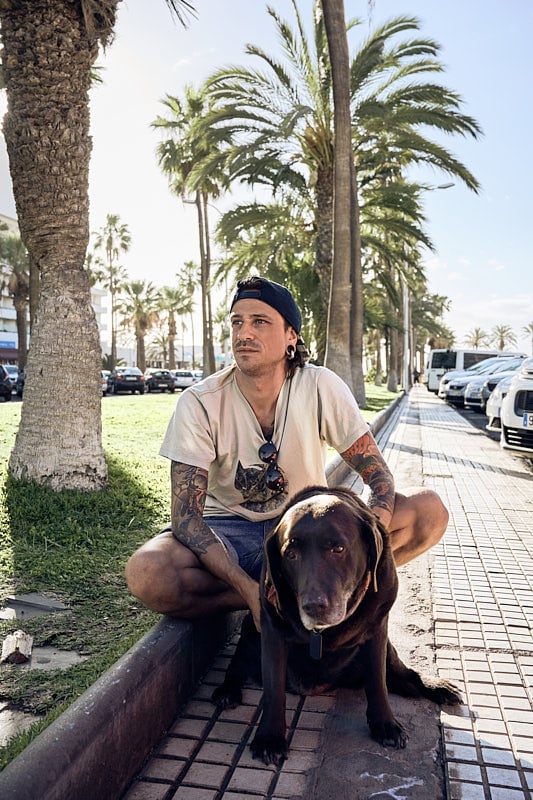 What does VANLIFE mean to you?
WILD & FREE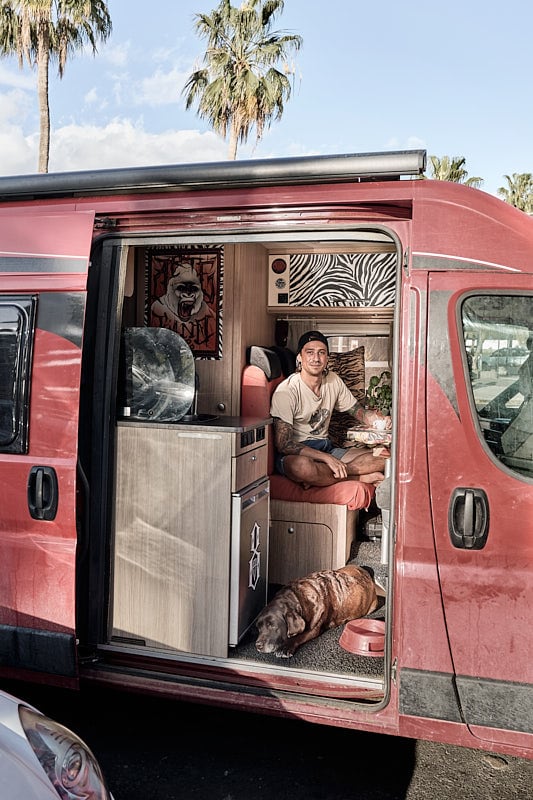 Yari – Playa Las Americas, Tenerife
34 years, from Florence, Italy
Yari has been living in the van with his dog Gina for one and a half years. He had the idea in his head for some time. During the first Corona lockdown, when he was stuck in his flat with no social contacts, he decided to realize his dream. Surfing is his passion. Yari already owned a fully equipped van with which he went on surf trips to the Italian coast. The path from the idea to the realization of giving up his flat was accordingly short. He was able to continue his work as a web designer and developer while on the road. Before the pandemic, his company insisted on being present. This changed during the lockdown. Yari has now renegotiated his contract. Fortunately, it is now okay for his company for him to work remotely from wherever he is surfing.
Many of his friends also turned their backs on Florence during the pandemic. It didn't feel to Yari like he was leaving much behind. Towards the Canary Islands he left, then northern Spain, back to Tenerife, constantly changing his plans because he had nothing to keep him in one place. He followed the summer and the waves.
Playa Las Americas is no longer the ideal place for him to live in a van. The first winter of the pandemic was great because there were no tourists on the island. There was a nice community in the car park. Slowly, things have returned to normal. Not only are the tourists back in the surrounding hotels, but many more vans are on the island, crowding the car park. The fact that there are various surf spots within a small radius still makes it Yari's Surfers Paradise.