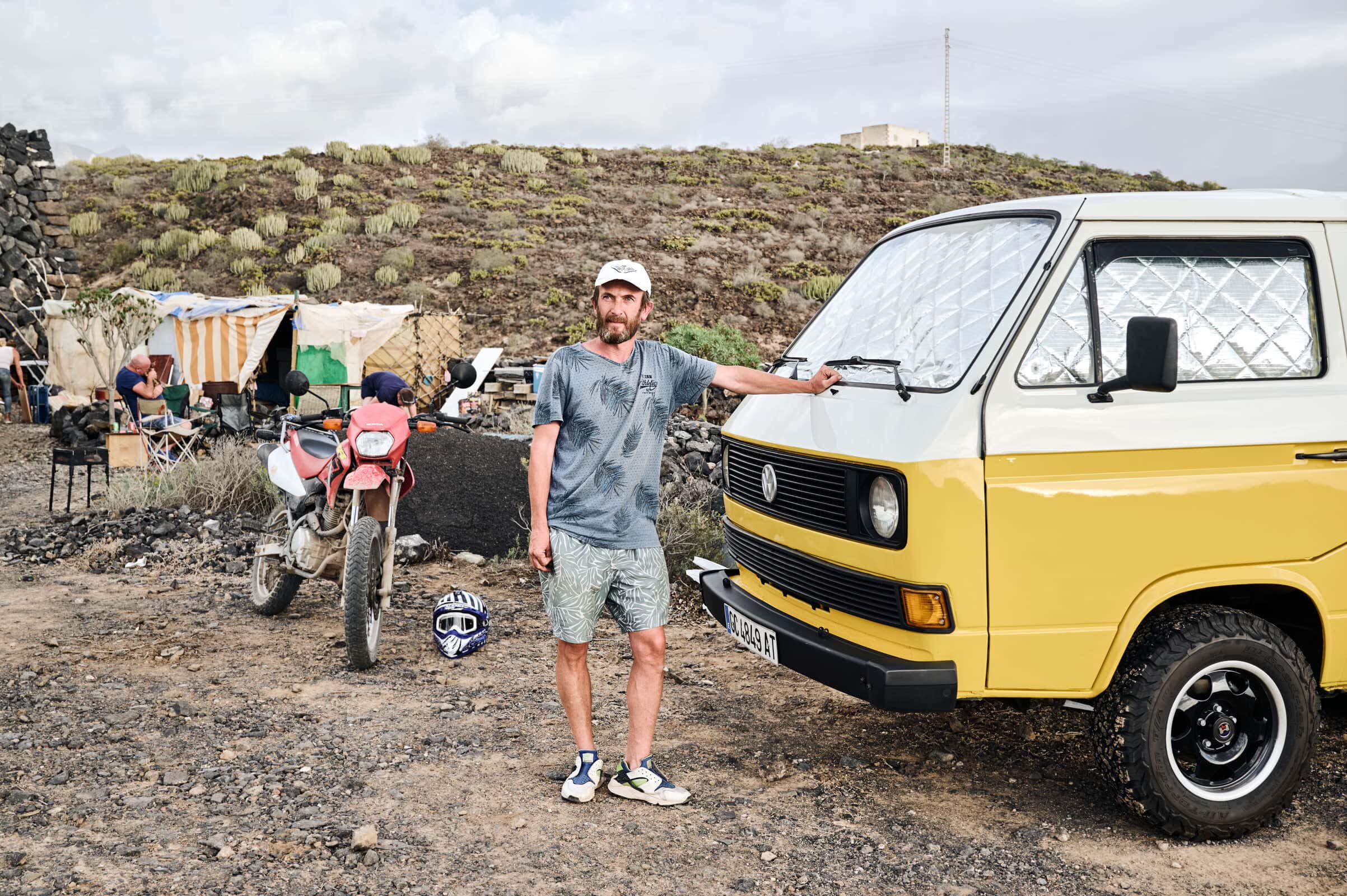 What does VAN LIFE mean to you?
TO BE CLOSE TO NATURE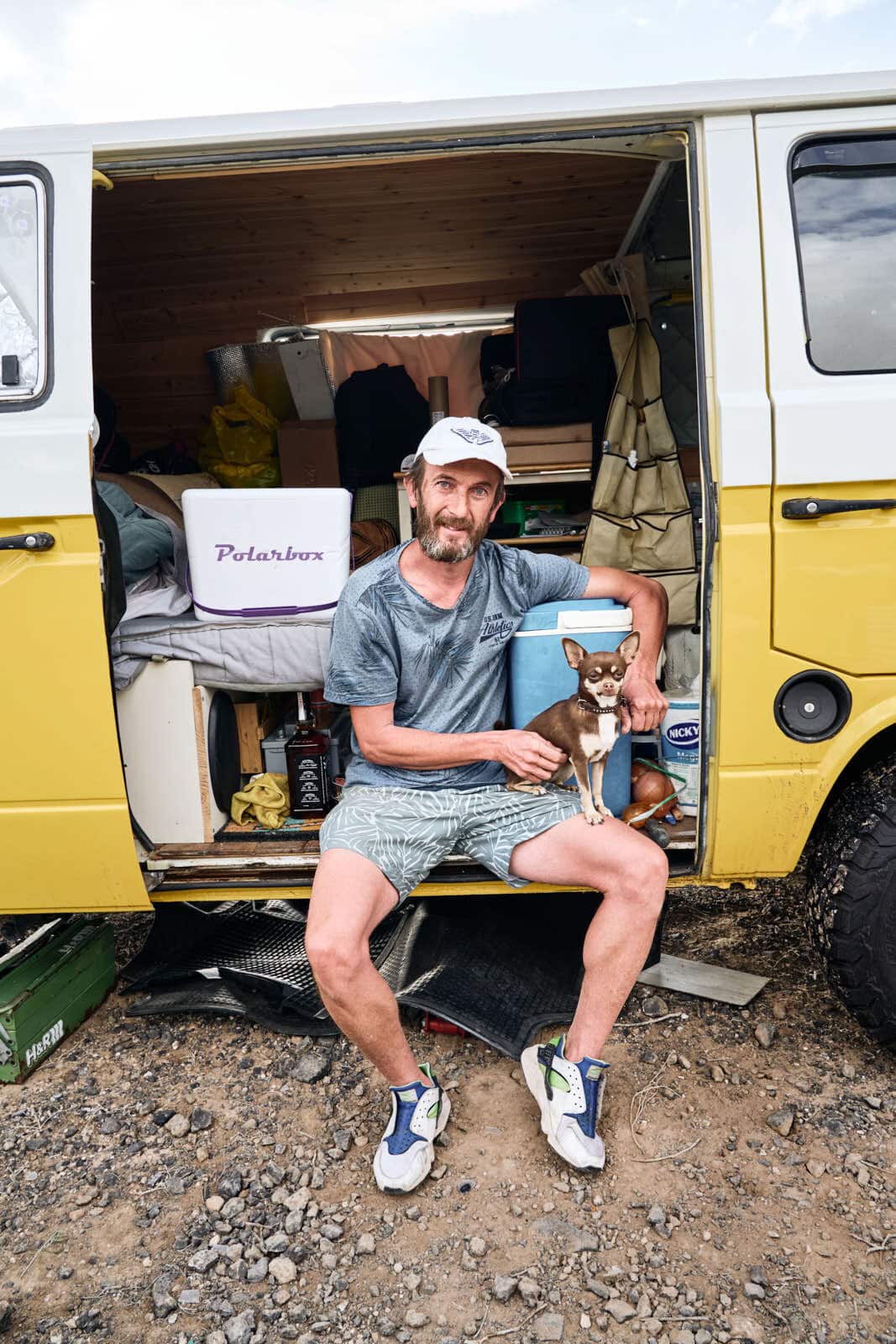 François – El Puertito, Tenerife
42 years, from Belgium
François came to Tenerife in 2018 in his old Mercedes station wagon to visit a friend and take a holiday. He liked the island so much that he stayed. He was born in South Africa. His parents immigrated to Belgium when he was six years old. Living in a van is a tradition for him. Both in South Africa and Belgium, he went camping with his parents during his childhood and youth. For him, the feeling of being in touch with nature is the most beautiful thing about van live.
Seven years ago, he almost died. He happened to be in the hospital for a heart ­check-up because he had a problem with his aorta when it ruptured. That was his great luck. Otherwise, he would have died. So, the doctors were able to save him in an emergency operation. He was given a titanium aorta. It took 45 minutes before his heart started beating by itself again.
François is a skilled tiler, but also repairs cars to earn a living. He lived in his Mercedes station wagon until August 2021, when he bought an old VW T3 and started restoring it. The van got a new coat of paint, new tyres and rims, François removed the rust. Currently, he is parked with his van on an undeveloped plot of land in a barranco, north of El Puertito. A friend has built an illegal hut there where she lives. In this place, he has peace and quiet to finish the interior work on his van. Next, François plans a trip across all the Canary Islands. The tour is to end on ­Fuerteventura. His idea is to live there. François loves the island's beaches and the fact that there are not as many people as on Tenerife.