29 years, from Cologne, Germany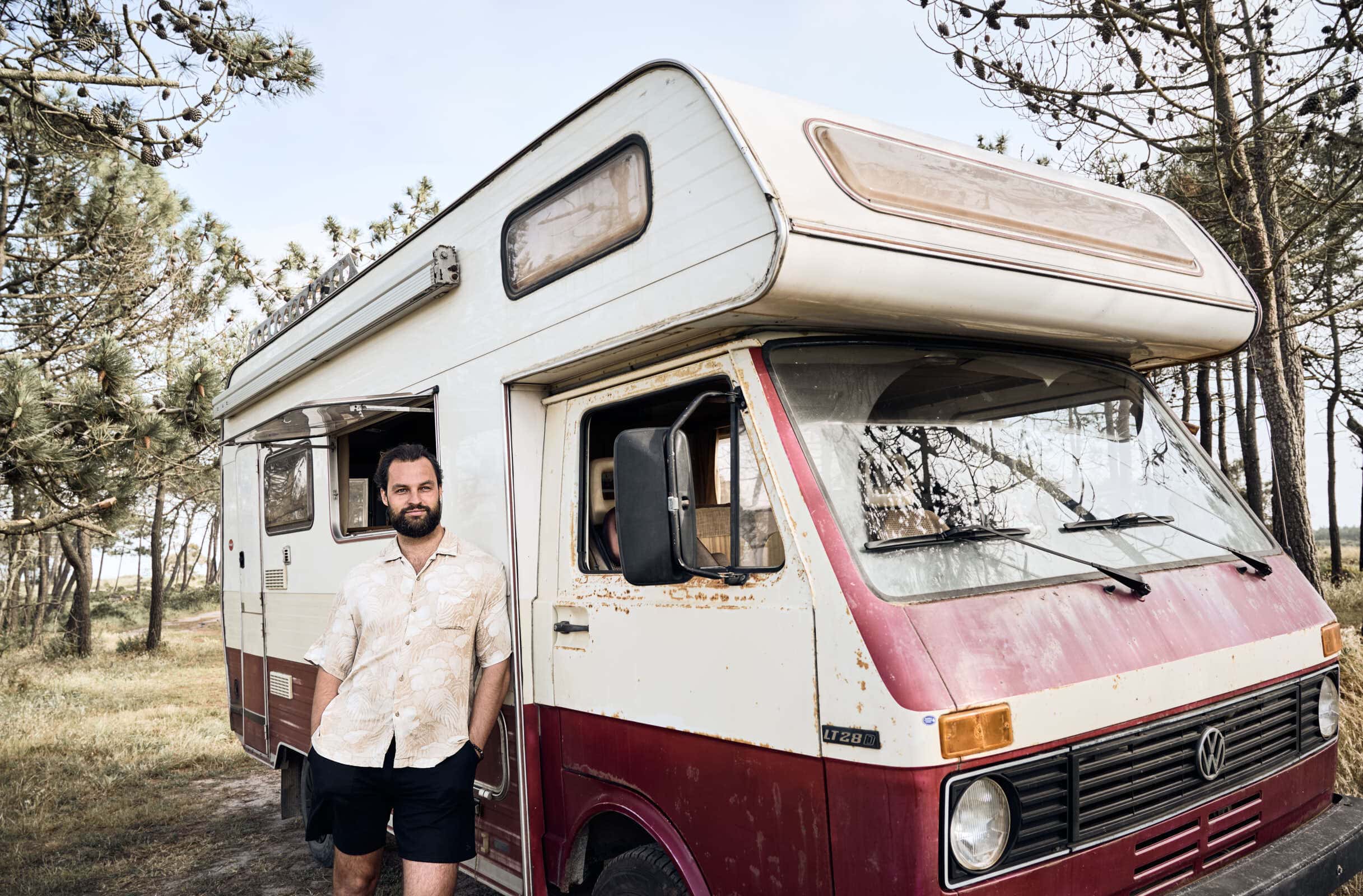 "This lifestyle, this simple way of living, I've always liked that and the adventure that comes with it. I knew that would be my thing one day."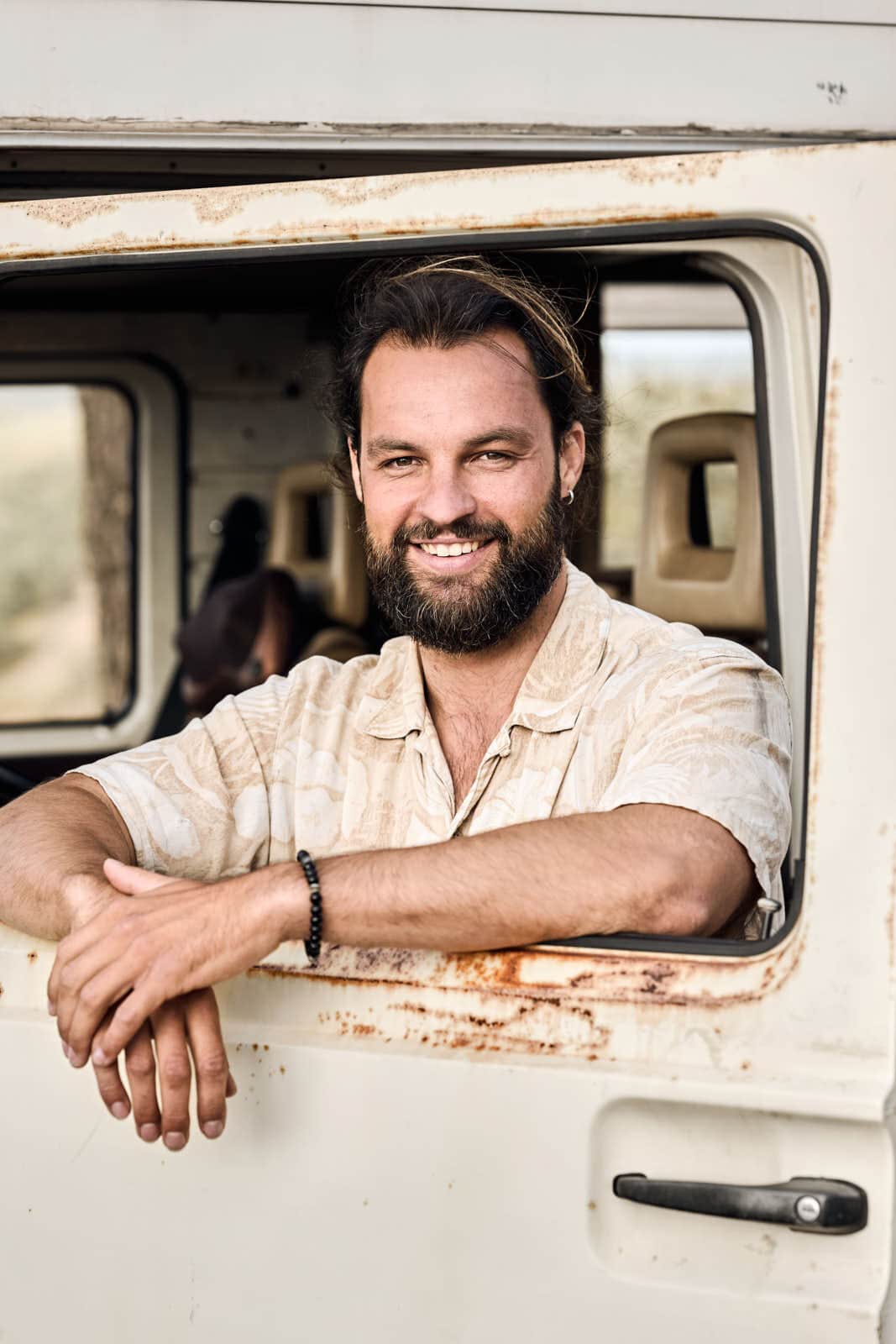 Oliver – Vila Do Bispo, Portugal
29 years, from Cologne, Germany
Three years ago, Oliver quit his job in the media industry and moved into his camper. This had been a dream since childhood. His father had a camper, took him and his sister on tours to the Netherlands or Austria. Even as a little boy, he knew that this would be his thing at some point.
Already in his early twenties, when he started his training as a media designer, he began to put money aside. He didn't yet have a precise idea of what his camper should look like or what budget he had for it. He worked in the television industry for five years, often on the road. At first, he liked travelling for the job. But as time went by, Oliver realized that he didn't want to do this for the rest of his life. Oliver lacked time for himself, his family and friends. In 2018, he quit, took some time off in Bali to figure out what to do next. He wanted to find a way to combine work with his desire to travel without getting too caught up in the daily grind of a job. After his return, he bought the old camper. In a friend's workshop, with his help, he started to overhaul the van and put it in shape. At times, he also worked for the garage to get a feel for 'car wrenching', to know what is important in a classic car. In 2019, he went on tour for the first time.
Through an old contact, he got a job as a photographer at a French surf camp in the summer of 2020. He is not a trained photographer, more of an autodidact. Through his education, he knows a lot about light and image composition. Photography has been his hobby until then. Now he returns to the surf camp every year during the season and takes pictures of the surf beginners or offers individual shootings on the beach as a nice memory. Outside the season, he tries to realize his own projects, where he doesn't necessarily earn money.
For him, the great thing about living in a van is getting by on a relatively small budget. During the season, Oliver sets aside enough to cover the rest of the year. Of course, he builds up reserves for possible repairs and maintenance. But mainly he spends his money on food, petrol and campsites, as it is no longer so easy to camp wild in ­Portugal. After countless people had come to Portugal with vans to live since the beginning of the pandemic, new laws were passed in the winter of 20/21 to deal with the situation and prevent wild camping. The police handed out rigorous fines and people fled with their vans to the campsites. Today, the situation is in any case a little more relaxed again in the low season.
On the one hand, he likes to travel by van, to discover places anew. For him, it doesn't have to be the wide world. Currently, there are still many places in Europe he wants to visit. On the other hand, he loves his habits of staying longer in one area, knowing which spots are safe and undisturbed, where he can find a good swell, meeting other people, being part of the local van community. 
Oliver can imagine living in the van for the next few years, he likes the lifestyle. Despite everything, the thought of settling down is in his mind: When he finds a place he likes, has a girlfriend he wants to live with or wants to start a family.
»For me, the first thing was to quit my job, be on the road and then see how things developed, and that all worked out great.«