22 years, from Mannheim, Germany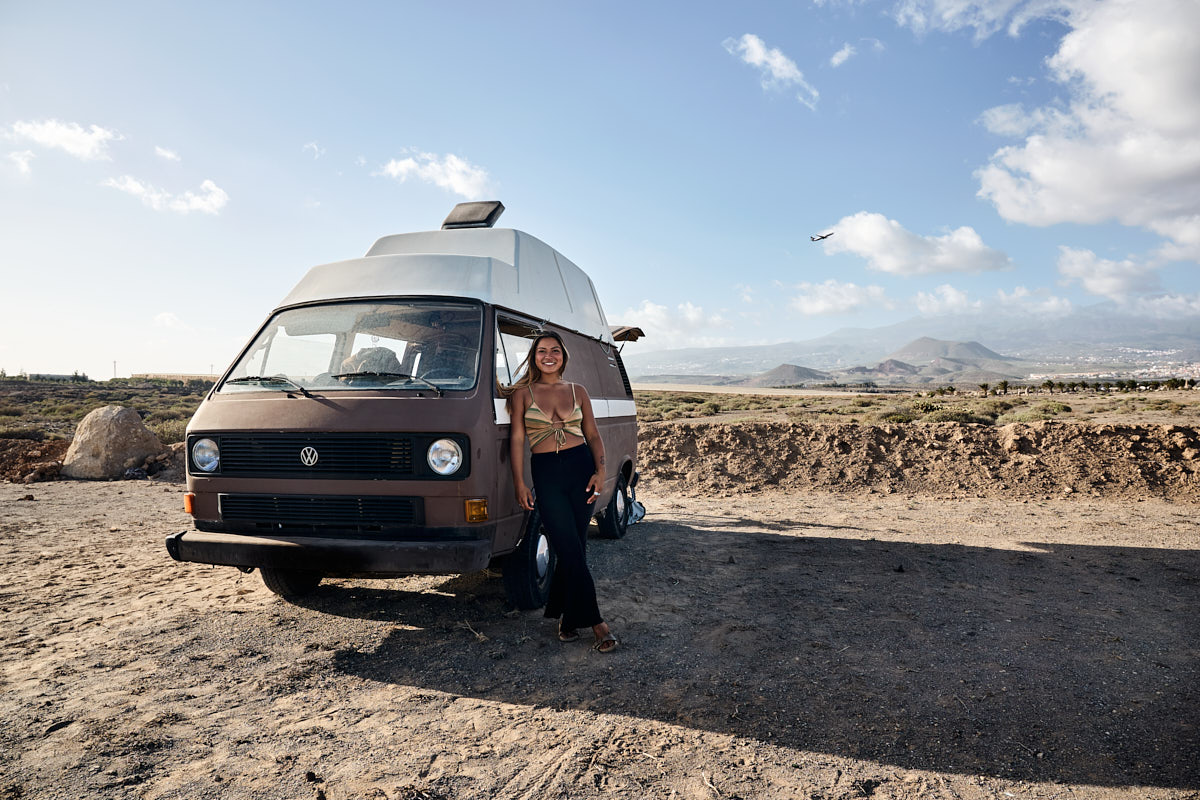 What does VAN LIFE mean to you?
ADVENTURE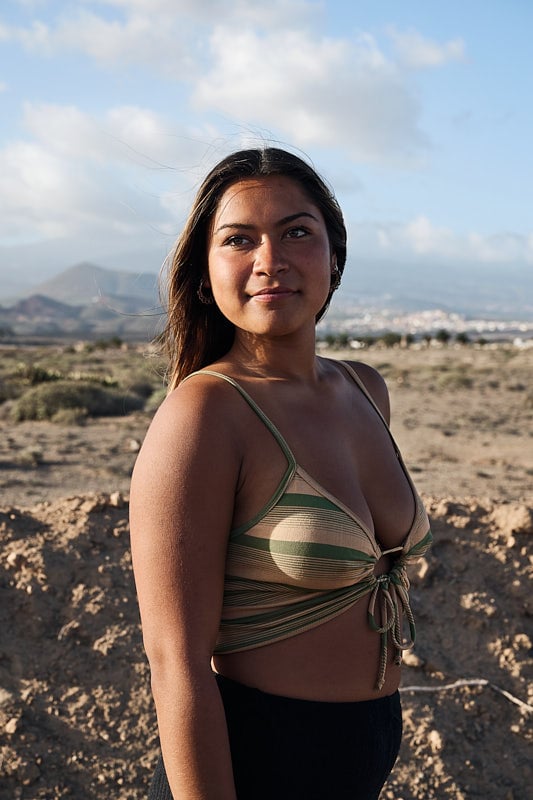 Joy – El Medano, Tenerife
22 years, from Mannheim, Germany
Joy has been living on Tenerife in her father's old VW bus since December 2021. She herself does not yet have a driving licence. Her father, who has also been living on the island for a few years, drives the van to the spots where Joy wants to spend the night.
Currently, she does not have a permanent residence. A year ago, she was still studying environmental management in Vienna and had a flat with her boyfriend. When they broke up, she dropped out of her studies and liquidated her flat. A new phase in her life began.
Joy sees herself as a nomad. She wants to travel the world, guided by her feelings and intuition, drifting from place to place. Tenerife is the start. Her time in the simply equipped camper has made her appreciate many things anew, such as a proper bathroom or kitchen. The experience has made her more grateful, made her see life with new eyes. 
On the island, she connected with the hippie community, met many people who have the same goal as she does: to get out of the system. To live in nature, with healthy values for mind and soul. Every day a new adventure!