41 years, from Berlin, Germany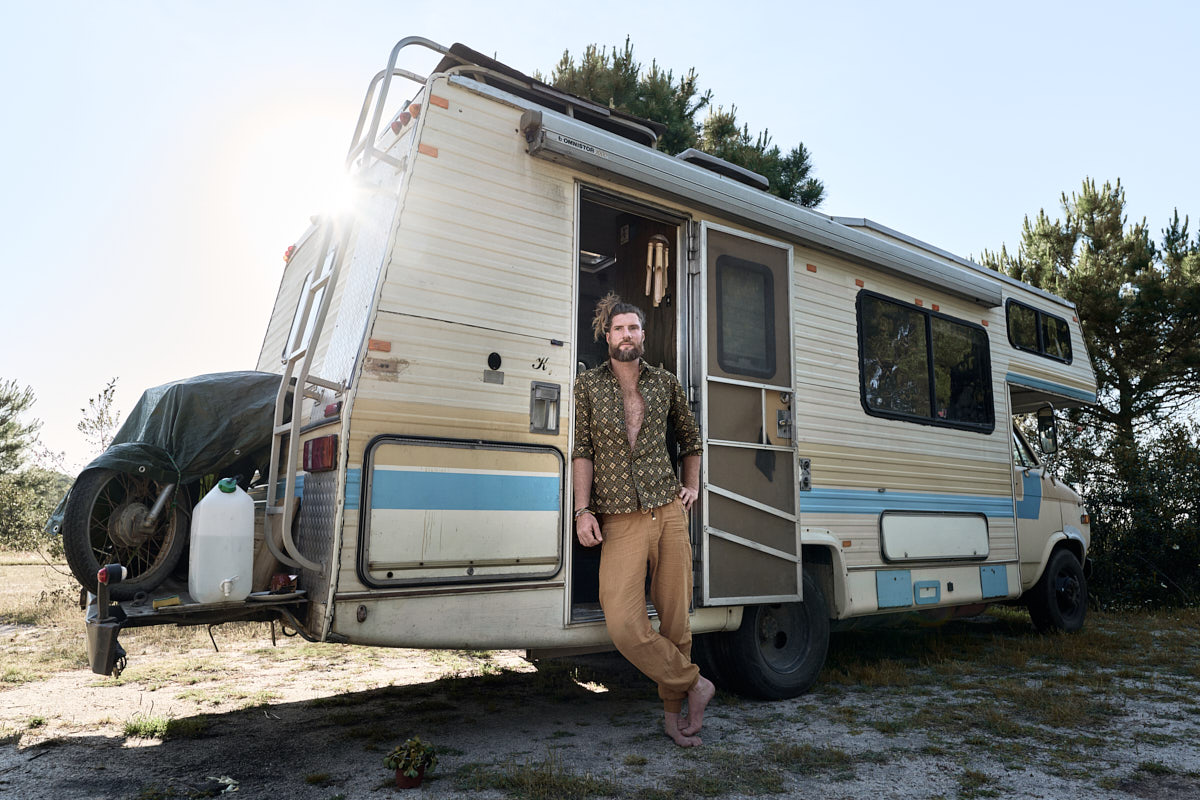 "I realized how little I actually need."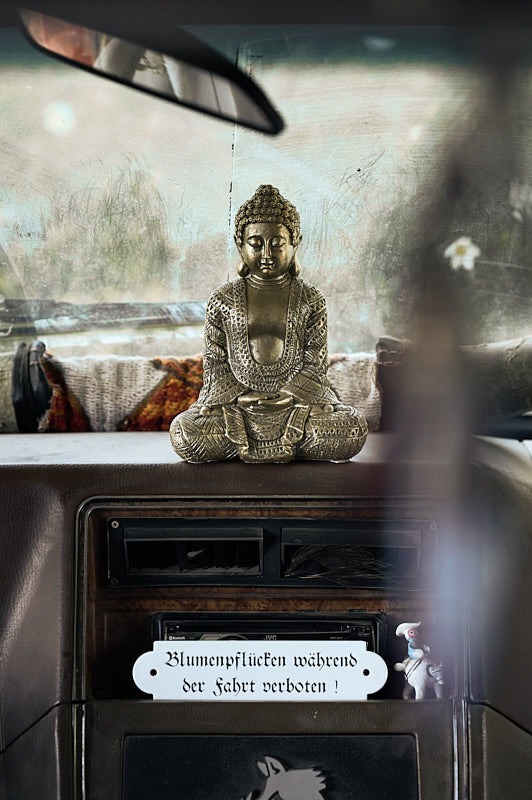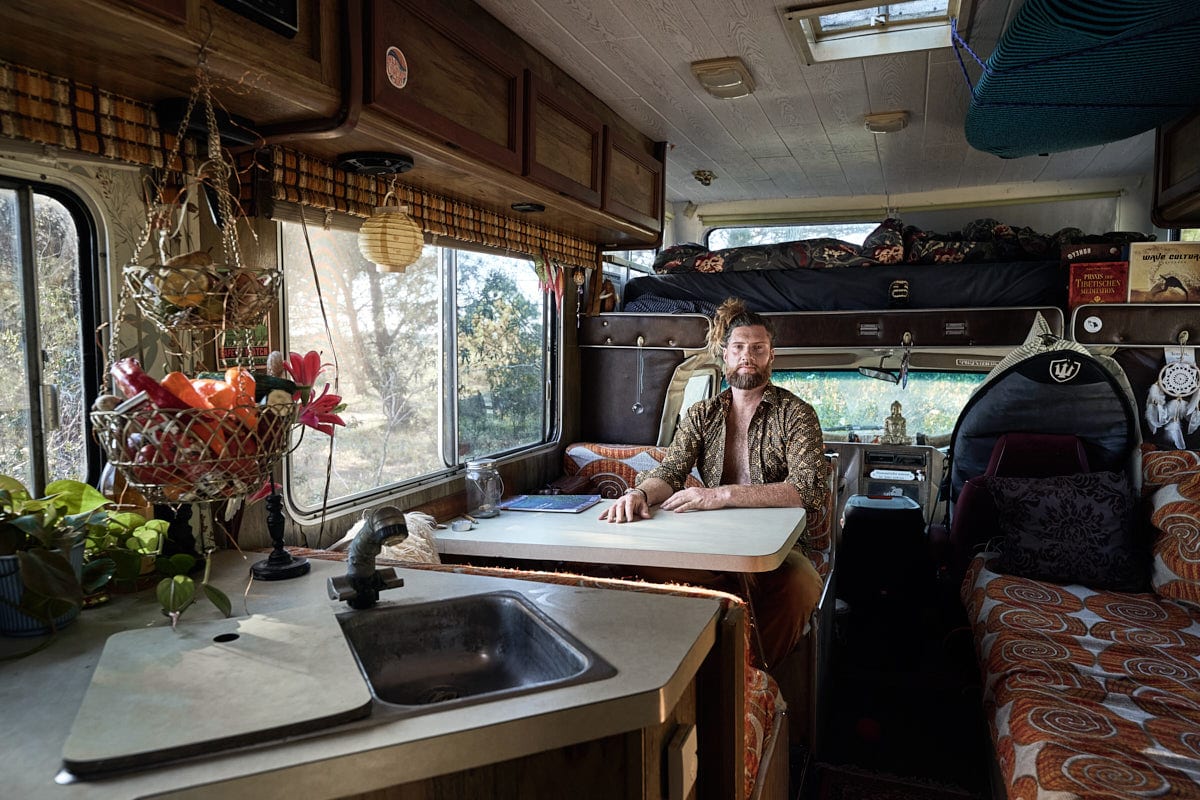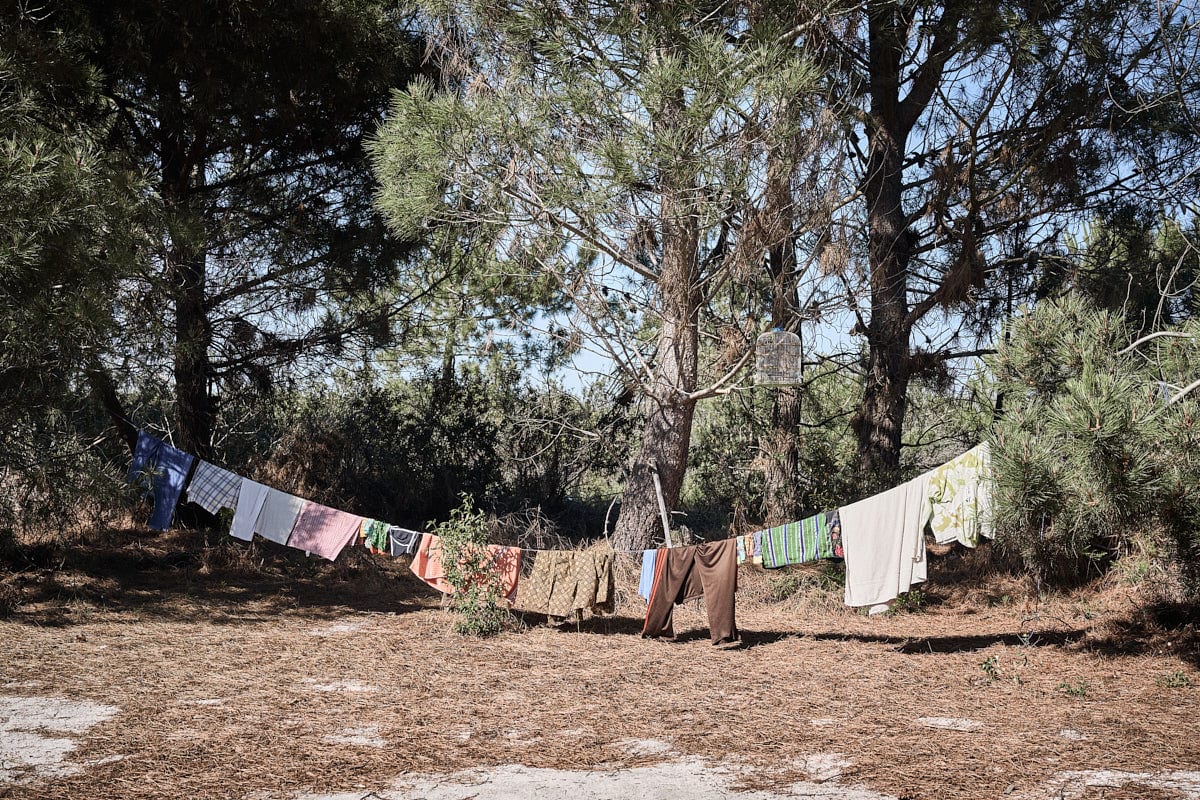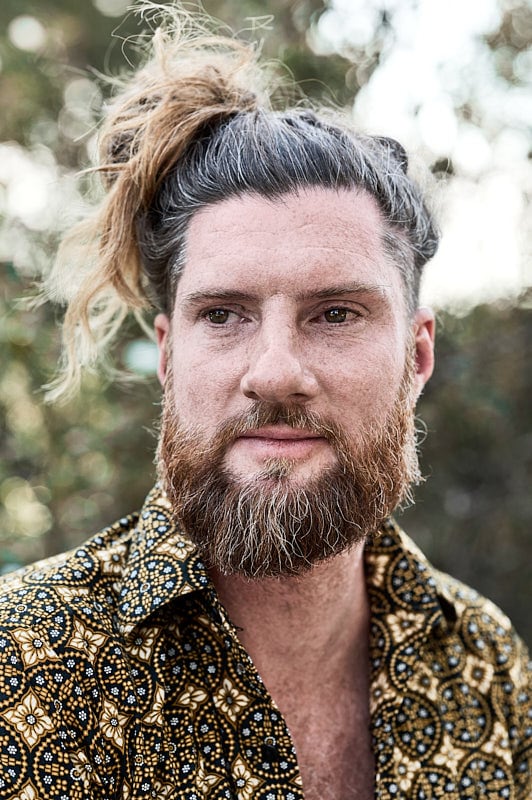 Torsten – Vila Do Bispo, Portugal
41 years, from Berlin, Germany
Torsten has been living in his old American GMC from 1979 for three years. He bought the van together with his ex-girlfriend in Berlin as a party vehicle for festivals or to take a weekend trip to the outdoors. More and more often, after such trips, he had the feeling that he didn't really need a flat, he found it much nicer in the van, he had everything he needed there. When the two split up, Torsten had to get out of the flat they shared. Finding an affordable flat for rent in Berlin was very difficult at that time, too. He decided to move into the camper van completely, just to try it out. He decided to move into the camper van completely, just to try it out. He spent the first six months in the van in Berlin. Torsten had a company through which he rented out American vintage cars for weddings and film productions.
After the break-up, he wasn't at his best. He found it increasingly difficult to cope with the hustle and bustle of life in the city. He realizes that his previous lifestyle of being a DJ at festivals was no longer doing him any good. Torsten decides to take some time out, to go on a tour with his van, to get out of his familiar surroundings. 
In November 2019, he set off for Southern Europe. Actually, he planned to be on the road for only half a year. Just before the first COVID-19 lockdown, he crossed the border into Portugal. His plan was to learn how to surf. Before, he never really had time for it. On his route along the coast of Portugal, he met many people who, like him, were looking for the best surf spots. He made plenty of new friends. Torsten let himself drift. 
Today he spends most of his time in the south of Portugal, at the point where the south coast meets the west coast. By now, he feels at home there. Except for one or two months in ­summer, the surfing conditions are great. He actually always spends the days outside. Torsten seeks quiet places in nature, doesn't park his big mobile directly on the car parks at the beaches, where many other campers are. He carries a moped on the ­luggage rack of the mobile, which he can use for surfing or shopping. The van stays at the hidden place in the forest.
Meanwhile, he has dissolved his company and sold all his cars. With the money from the sales, he had a good base and could afford not to earn any money for a while. Now he is back at work, doing bookings for a company that rents out vans and surfboards. He can do the job from his van, it doesn't matter where he is, he just needs an internet connection. Apart from that, he is scouting locations for a Swiss platform that offers camp sites, an Airbnb for campers, so to speak. Vans can park on private sites for a small fee instead of camping wildly and risking trouble with the police.
Torsten has learned to trust in life on the trip, to see what it has in store for him. He can no longer imagine living in a flat again. He needs the feeling of having nature around him, no walls, a special way of life for him. His dream would be to buy a piece of land in the area, then build up a community with like-minded people and realize his own projects. Currently, he really would like to build his own sauna next winter.
"I truly love being in nature when you live in a camper. I'm outside all the time. I wake up in the morning with the birds. I couldn't imagine living in the city any more. Every day I'm so grateful that I can be here, enjoying this peace and the surrounding nature. Just being able to live freely."