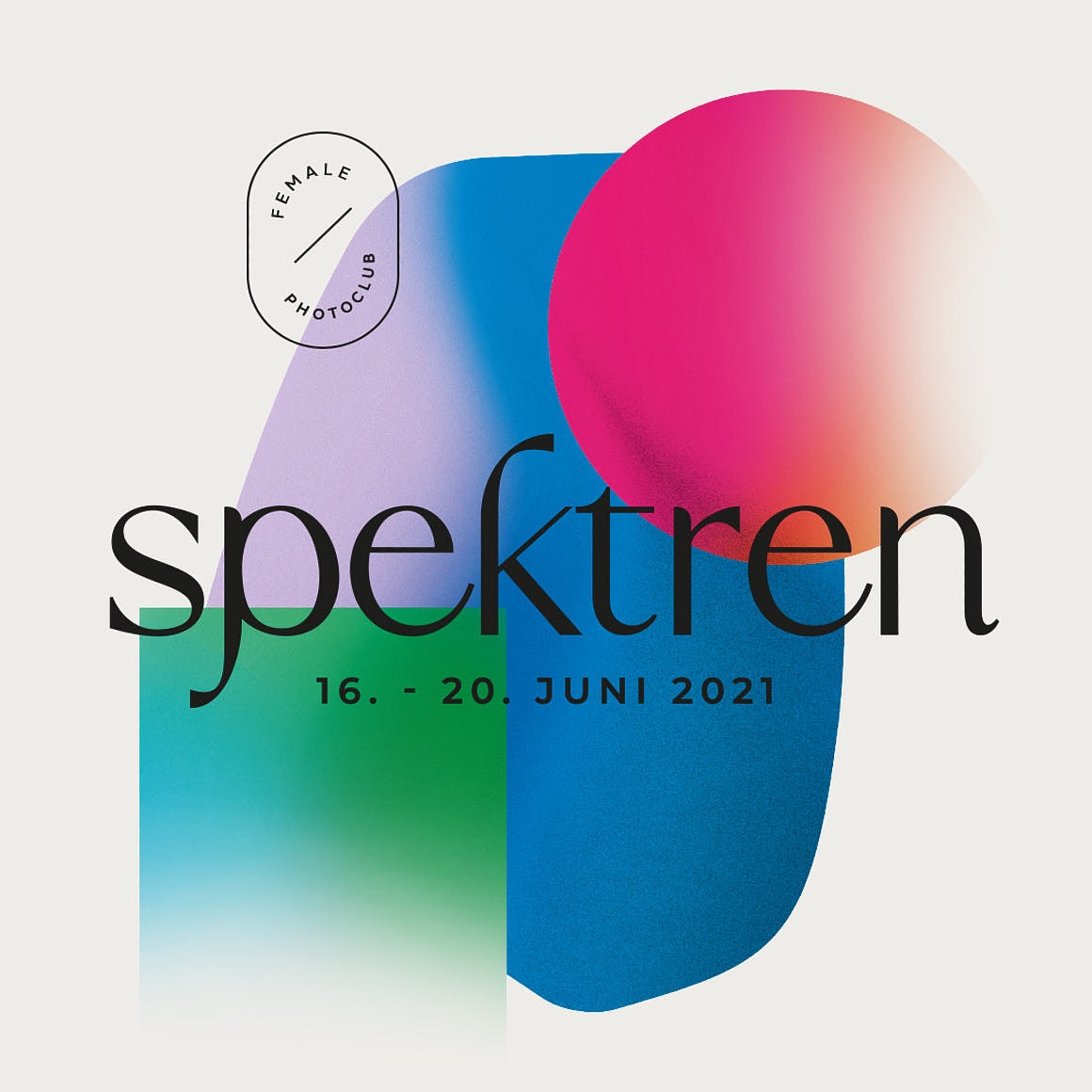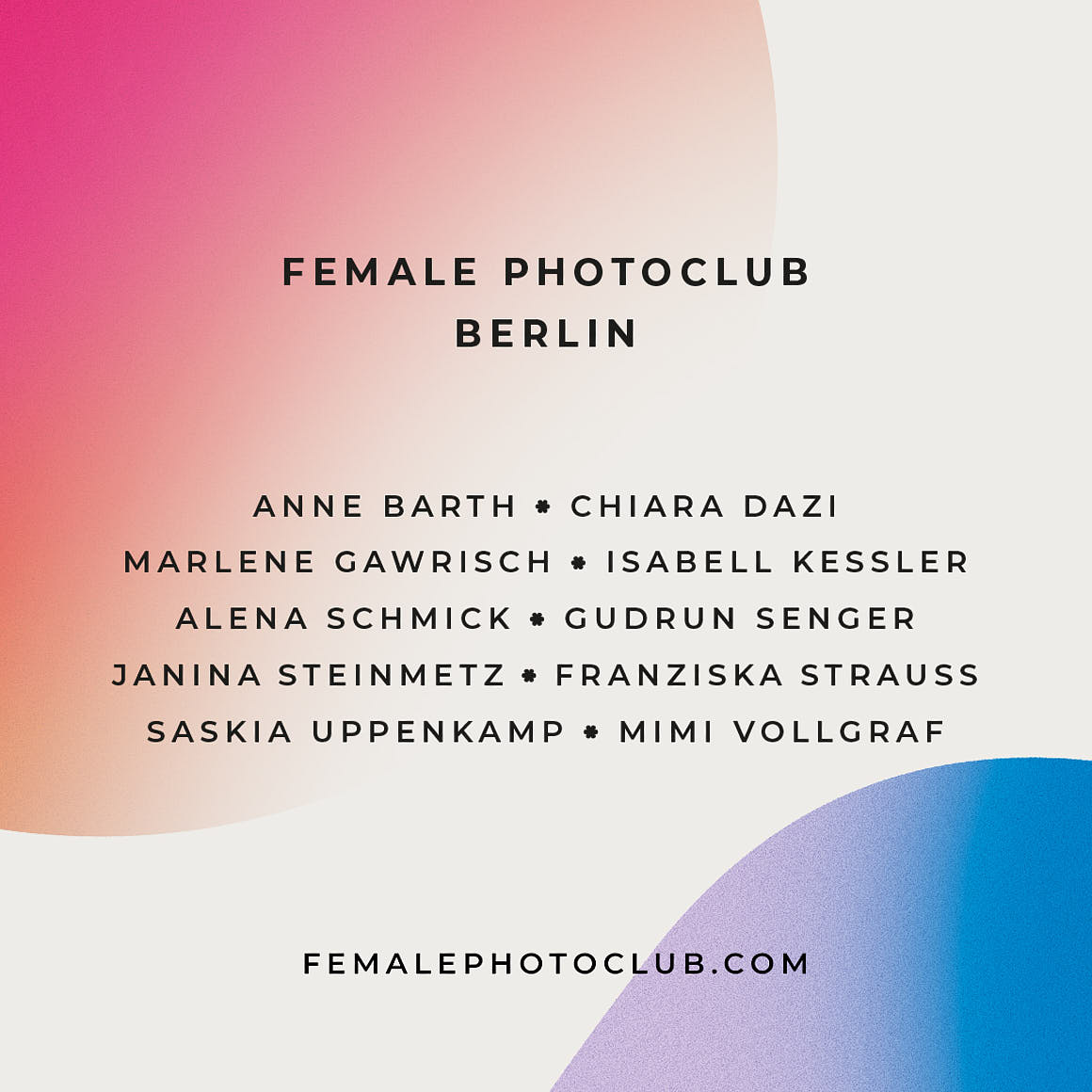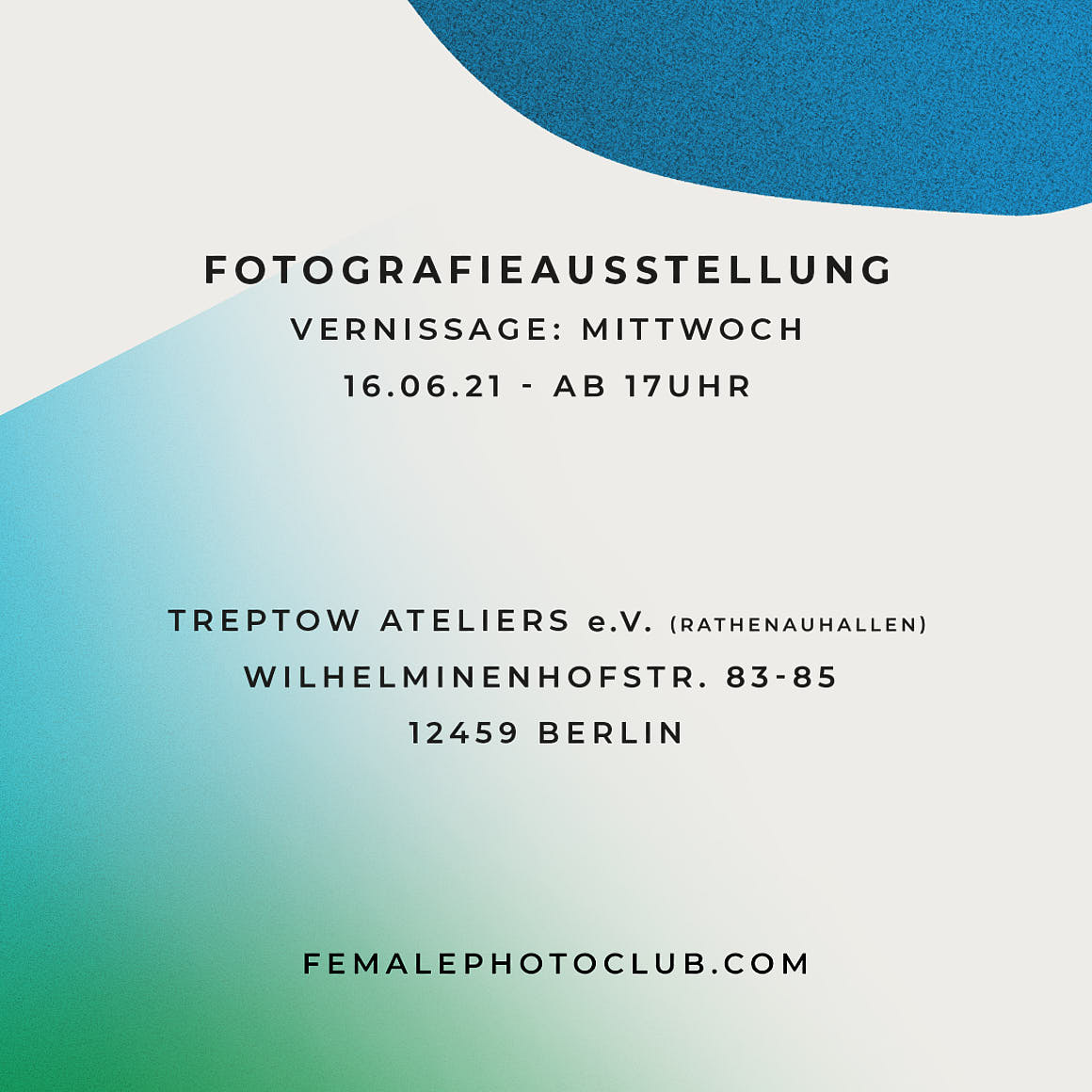 ANNE BARTH · CHIARA DAZI
MARLENE GAWRISCH · ISABELL KESSLER · ALENA SCHMICK
GUDRUN SENGER · JANINA STEINMETZ · FRANZISKA STRAUSS
SASKIA UPPENKAMP · MIMI VOLLGRAF
The exhibition brings together the work of 10 Berlin-based female photographers from the FEMALE PHOTOCLUB. Now, for the first time, a show of the Berlin group's work is taking place in the rooms of the Treptow Ateliers on the grounds of the Rathenau-Hallen in Schöneweide. The architecture, with its more than one hundred years of history, from industrial site to current use by artists, creatives and craftspeople, and its uncertain future, reflects the city's transformation. Under the title Spectra (from the Latin term "spectrum" for "image, appearance" and "specere" for "to see, to look"), a wealth of different photographic approaches is presented here.
Thus, similar themes and questions can be found in the individual works. Diverse bodies, glances, encounters show the many nuances of human and self-images. Partly fleeting, partly longer-lasting observations of being and society – in private, in public, in foreign places – characterize the photographers' reflections. The pictures tell of being on the move and arriving, closeness and distance, but also of the materiality of bodies and photography itself. Accordingly, the title is also analogous to the light spectra and the frequency of certain wavelengths, which, as the visible part of radiation, change according to the refraction and angle of incidence of the light and are interpreted differently by the four sensory cells of our eyes. How are the viewpoints of the photographers, the different aspects of the human condition, perceived depending on the viewer? The exhibition is, as it were, an image of this, but it can never be a concrete image. It is the multiplicity of images and observations, the unpredictability of the encounters that reflect the many fragments of the human being. fragments of the human being.