RUMMELSBURGER BUCHT
THE 'RUMMELSBURGER BUCHT' IN BERLIN IS ONE OF THE LAST FREE SPACES OF THE CITY, A LOCAL RECREATION AREA FOR THE SURROUNDING QUARTERS. PEOPLE LIVING ON HOUSEBOATS AND AN OLD CARGO SHIP, THAT IS USED AS A MEETING POINT FOR CREATIVES AND CULTURAL INITIATIVES, ARE ANCHORING IN THE BAY. NOW THERE IS THE PLAN TO BUILD A HUGE THEME PARK, THAT IS LEAVING THE FATE OF THE PEOPLE LIVING AND WORKING IN THE BAY UNCERTAIN.
2 YEARS AGO CLAUDIUS BUILT HIS HOUSEBOAT WITH FRIENDS. THE PHOTOGRAPHER USES THE BOAT AS STUDIO AND WORKSPACE.
THE ISRAELIAN INVESTORS BENJAMIN KAHN AND NIR DROR ARE PLANNING TO BUILD THE 'AQUAPARK', A HUGE THEME PARK.
THE AREA AROUND THE BAY, WHERE MOST OF THE SHIPS ARE ANCHORING IS GOING TO BE REMODELLED.
Ronyor lives in his tent in the area around 'Rummelsburger Bucht' without having a permanent address. He compares the bay with 'Bikini Bottom', the weird underwater world of 'Sponge Bob', beneath the radioactive Bikini Atoll.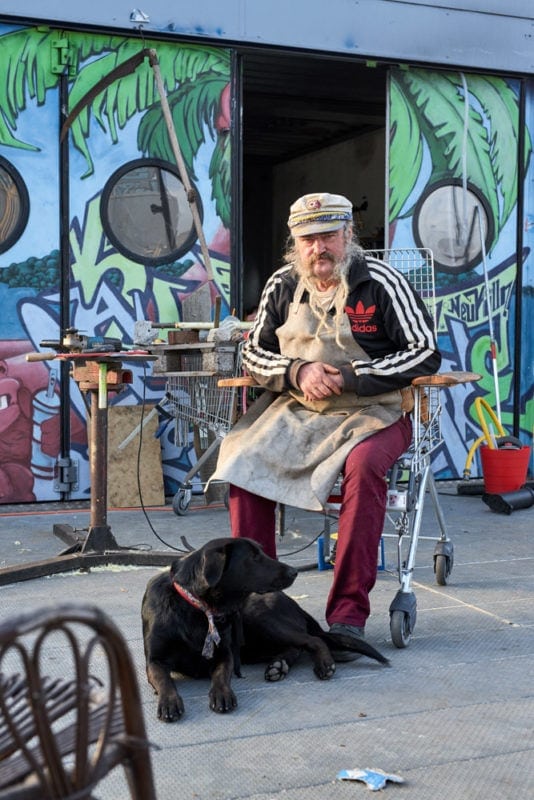 Harry with his dog on 'Kulturschiff Freibeuter' where is running his workshop. He is creating furniture out of old shopping carts.
'KULTURSCHIFF FREIBEUTER'
THE OLD CARGO SHIP IS USED BY VARIOUS CULTURAL INITIATIVES AND ARTISTS AS A SPACE TO MEET AND WORK.
SINCE OCTOBER 2018 THE SHIP IS OCCUPIED TO PROTEST AGAINST THE PLANNED DEMOLITION.
Luan is 24 and lives on his boat. He is part of the floating community called 'Lummerland', several boats that are tied together in the southern part of the bay: home to the last punks and pirates.
"Lummerland is like a big shared flat. When I am annoyed I can just untie my boat and sail away. But that doesn't happen very often.'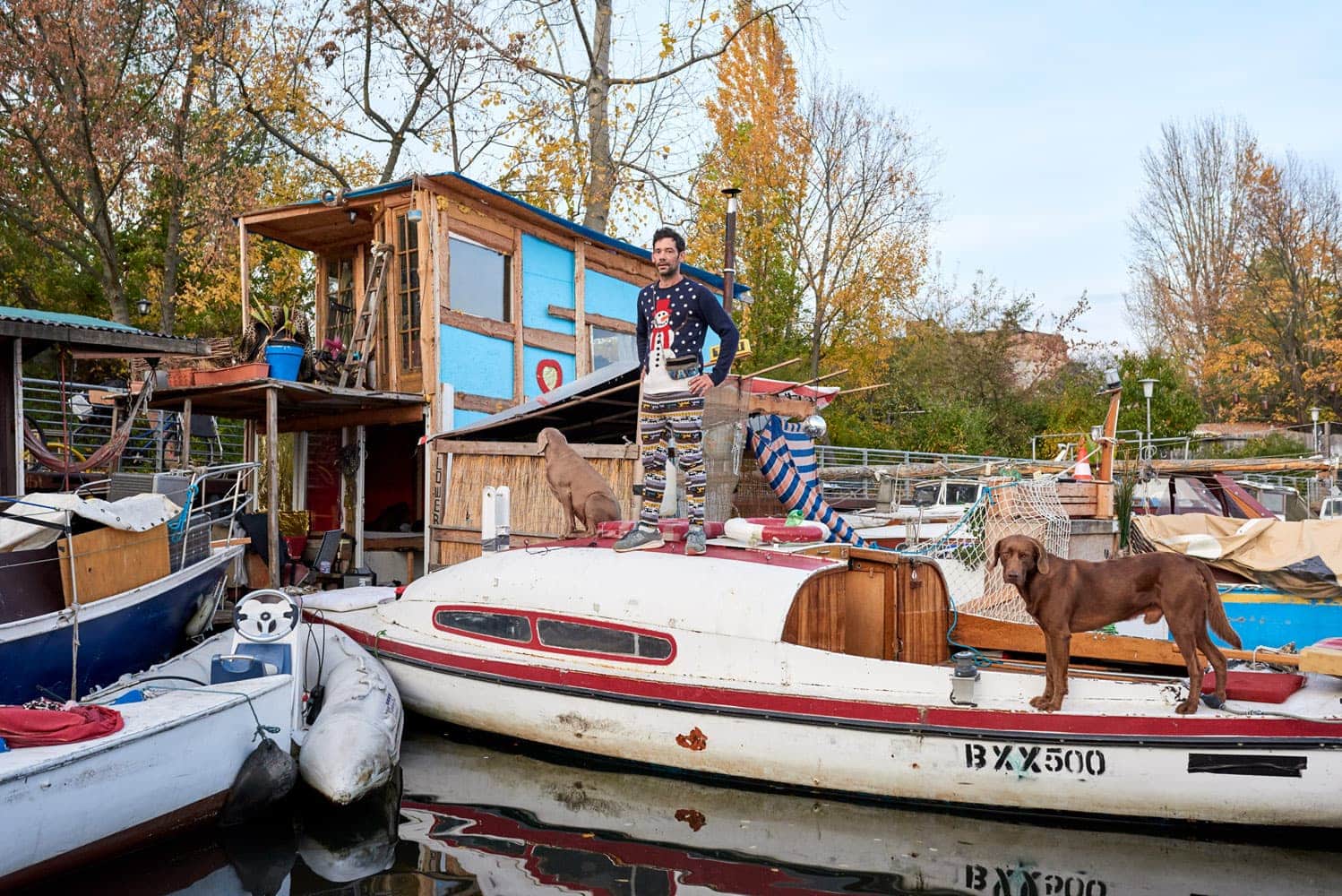 Zoltan lives with his two dogs and 8 puppies on his Houseboat called 'Villa Kunterbunt', that is tied to the part of the bank, where the park of the 'Aquapark' is going to end. He is the initiator of 'Kälte Nothilfe' Berlin.
Interviews: Masha Slawinski