Captn' Crop – The Hat Maker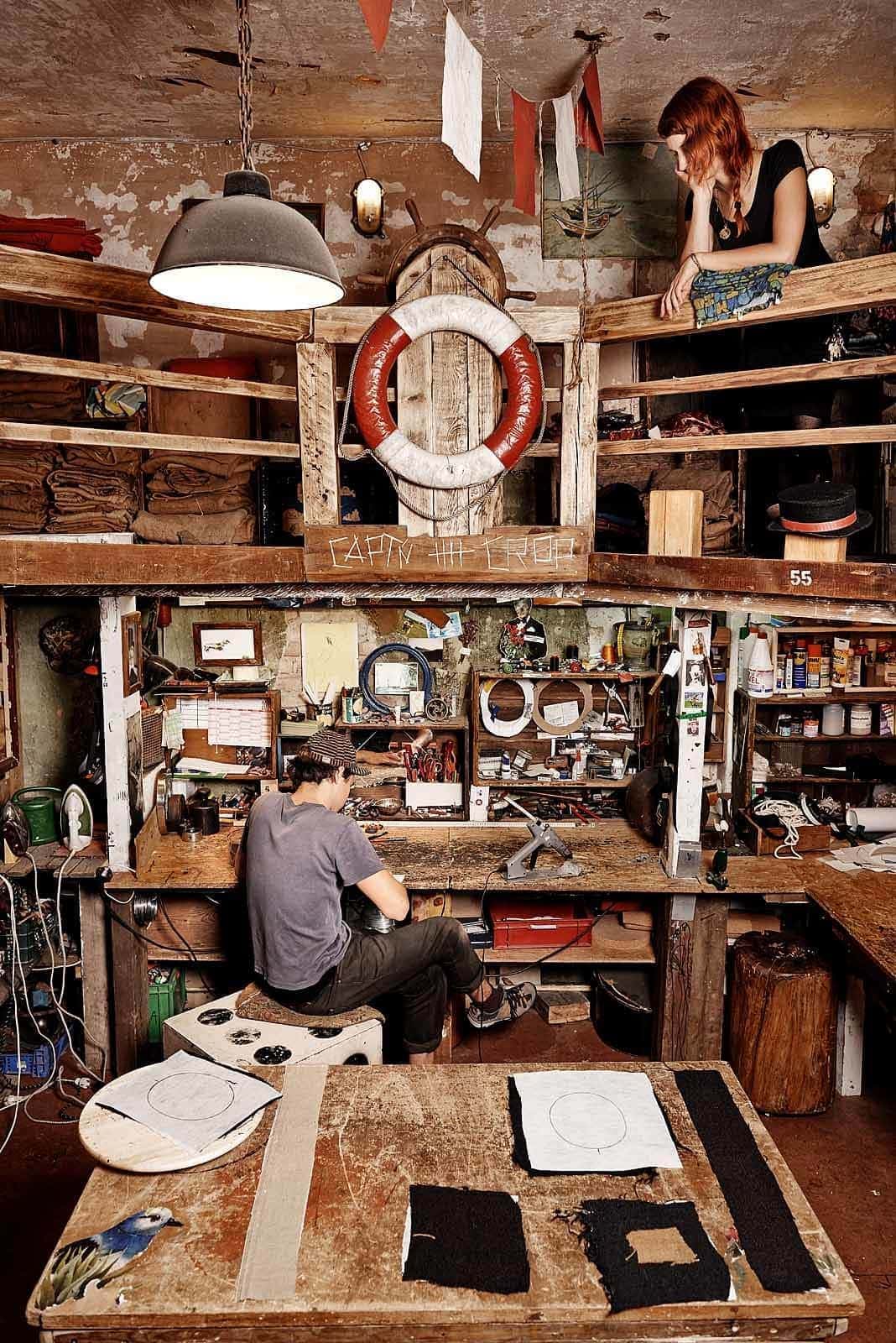 29-year-old Moritz Wolfgruber is the man behind the brand, born in the very German town of Bad Reichenhall, and he designs and crafts these unique pieces in his small ark that is located in Berlin's district of Neukölln.
Moritz never learned the artisanry of hat making in the traditional way. Having rejected to follow the traditional handcraft of hat making his art is autodidactic – everything he knows he taught himself over years of crafting the most unique hats you can find around the capital of cool. Each of his pieces tells a story as it is assembled by unique vintage cloth or fabric, may it be a pair of old jeans, your great-grandmother's carpet, the neighbors' WWII living room curtains, or simply a seat cover ripped from an old chair Moritz might have found abandoned in the streets of Berlin.