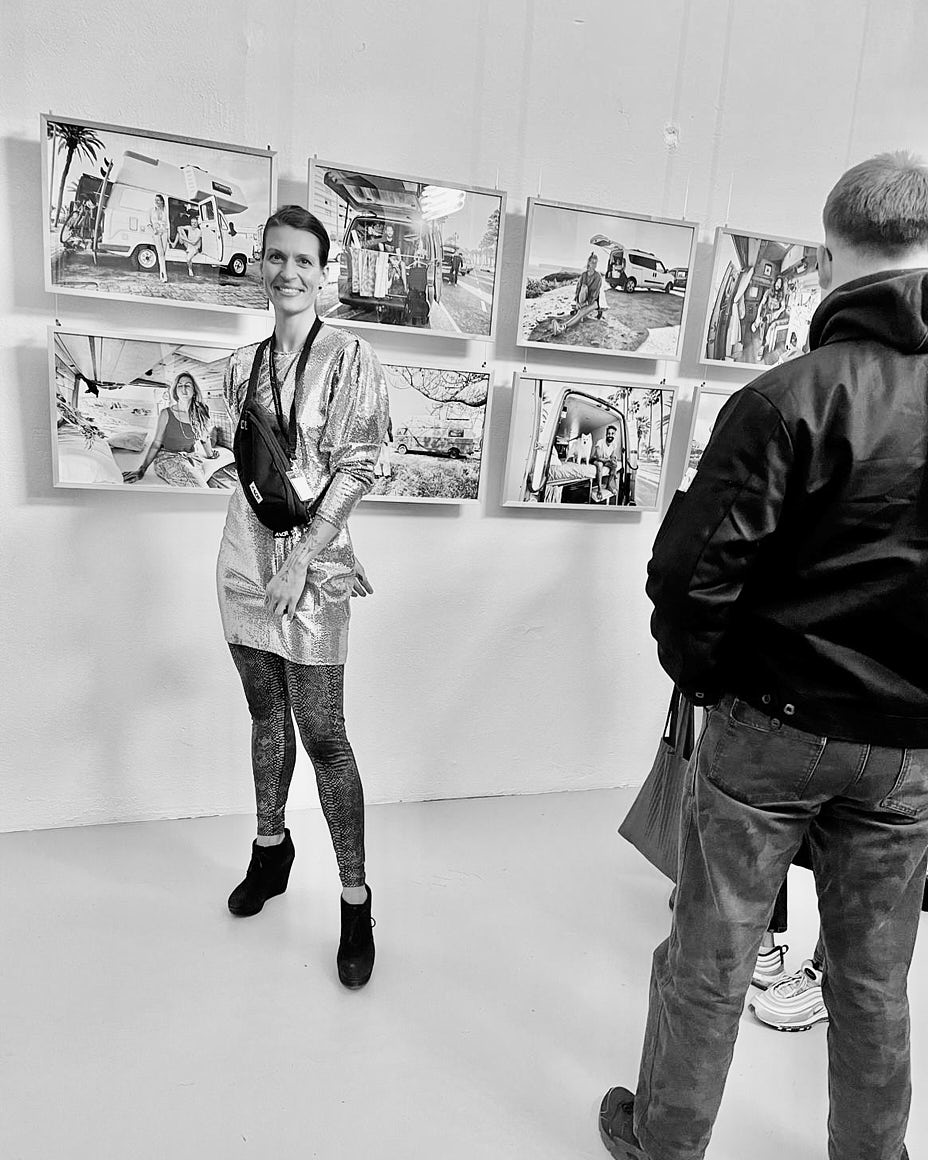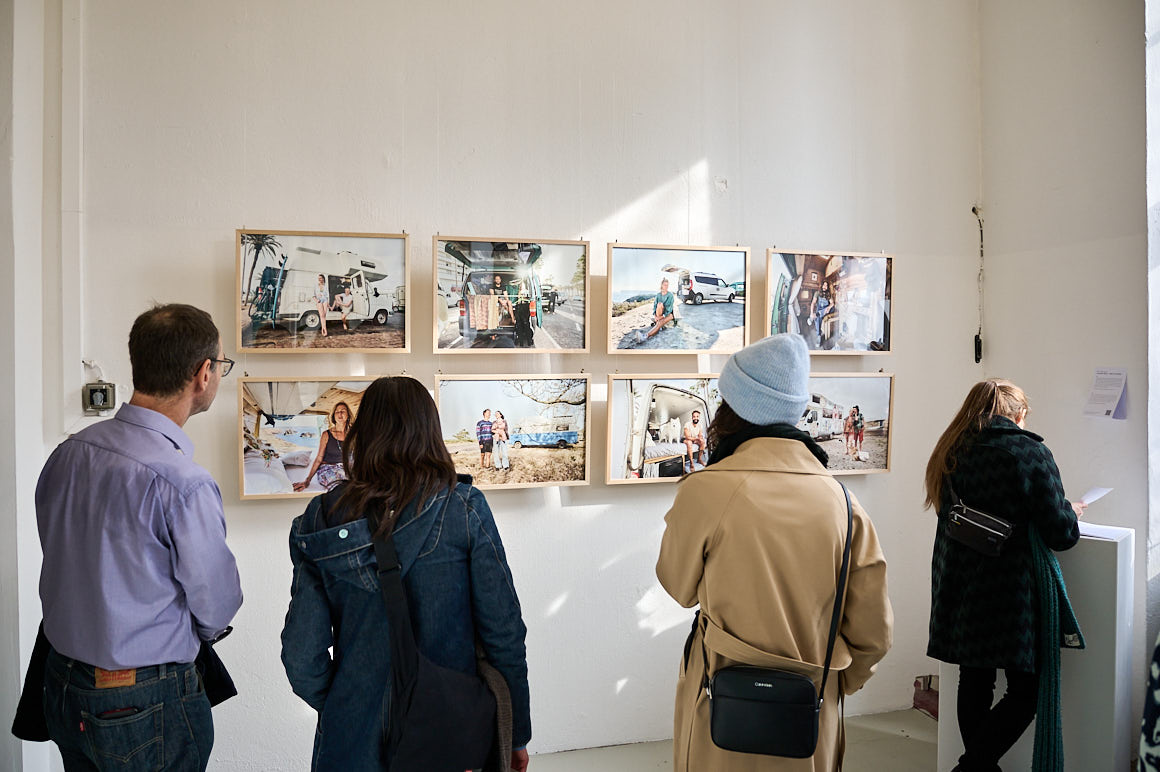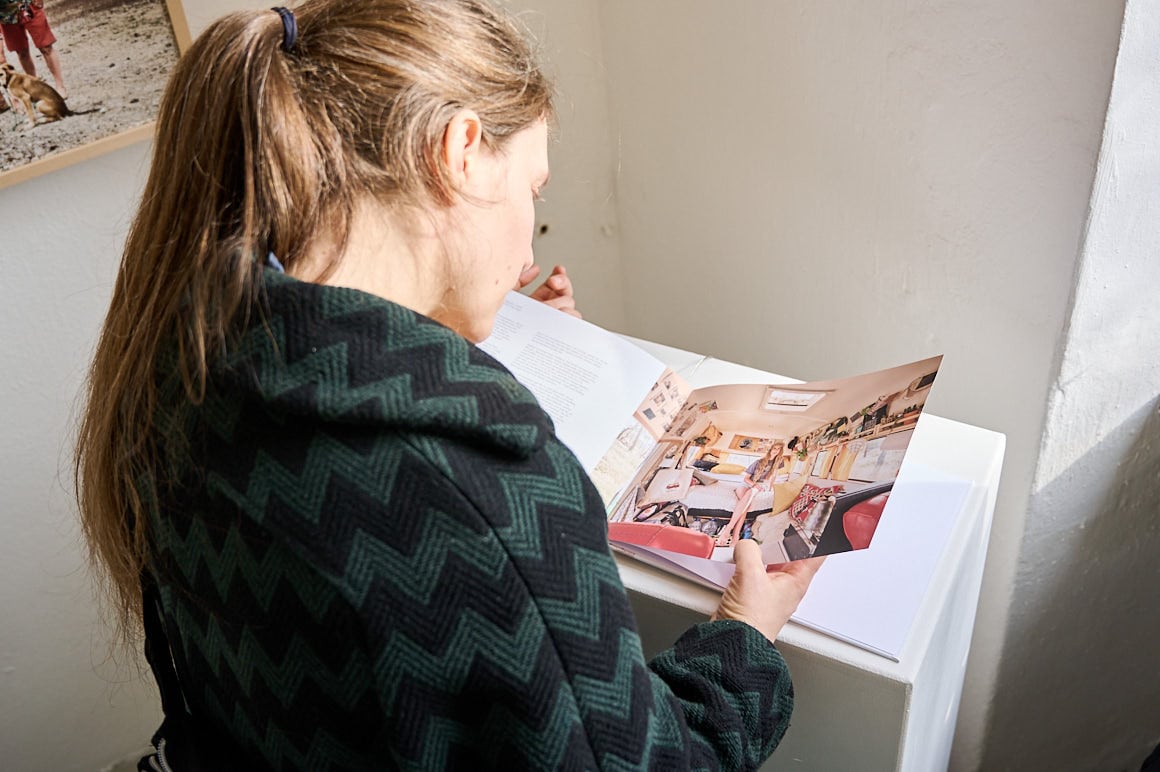 9 days with approx. 4000 visitors. We are overwhelmed by the success and the positive response!
A collective exhibition
of the Female Photoclub Berlin
ANNE BARTH · CHERIE BIRKNER · NATALIA CARSTENS · CHIARA DAZI · SUZANNE DE CARRASCO · SAMANTHA DIETMAR · MARLENE GAWRISCH · NANCY JESSE · VICORIA KÄMPFE · ISABELL KESSLER · TABEA MATTERN · SILKE MAYER · DELPHINE MILLET · VERONIKA HUBER NATTER · DEBORA RUPPERT · GUDRUN SENGER · SASKIA UPPENKAMP · MIMI VOLLGRAF · VIVIANE WILD · MIRJA ZENTGRAF
The exhibition LOOK AT ME NOW gathers different positions of female photographers, members of the Berlin Female Photoclub. This is the second joint exhibition of the group. Under the title LOOK AT ME NOW, a variety of different topics and issues are treated in the individual projects, all of which deal with the present (the NOW) each in their own way. The spectrum ranges from the martial art of Jiu Jitsu, to the self-chosen life of dropouts, to the personal coming to terms with an illness. The exhibition LOOK AT ME NOW is part of the official programme of the European Month Of Photography (EMOP) in March 2023. The EMOP theme "Touch" is constantly present in the exhibitions. In the end, looking at each very personal work, not only the NOW of the individual photographers, but also the broad spectrum of the Berlin group opens up to the visitors. "LOOK AT ME NOW" is not only a photography exhibition: it is an intimate glimpse into the works of professional female photographers using their medium to explore the theme of "touch" in a variety of ways.