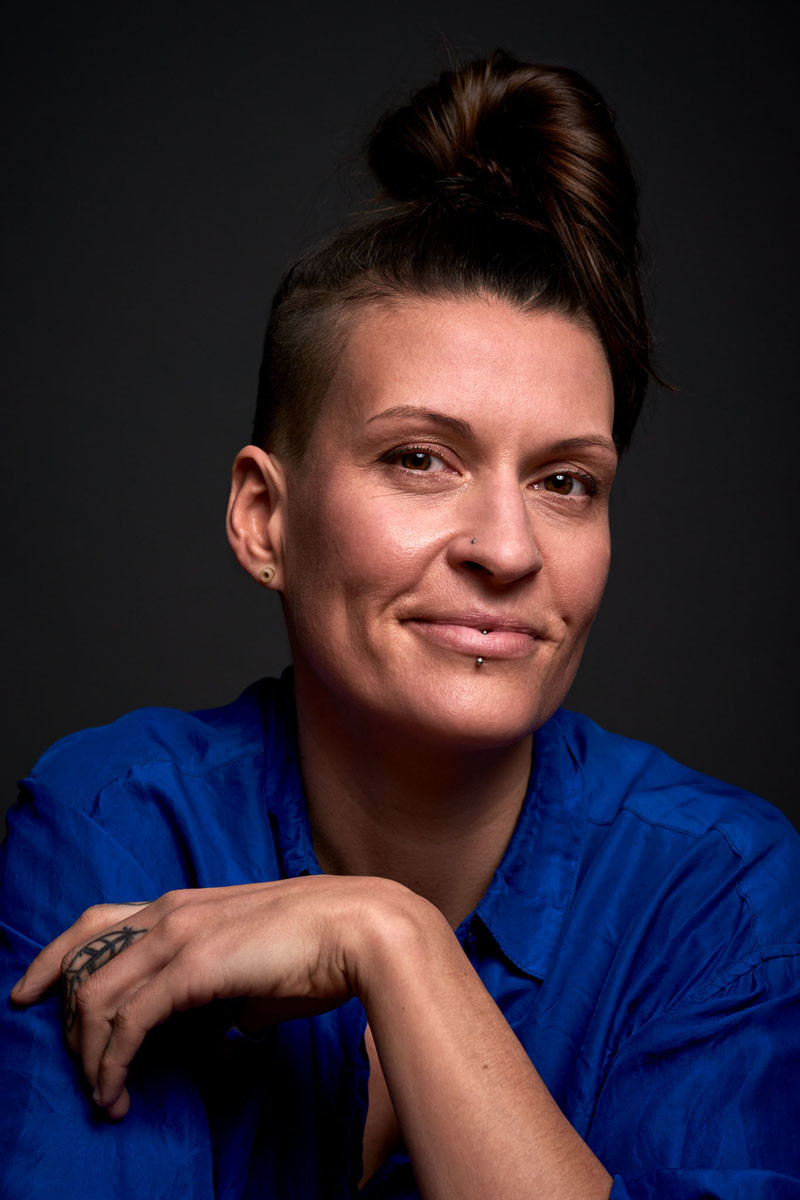 Saskia Uppenkamp | Photographer
Mobil:   +49 (0) 177 29 313 09
mail:   photo (AT) saskia-uppenkamp.com
Berlin  –  Germany
Saskia lebt und arbeitet in Berlin und hat sich als Fotografin auf Portraits und Reportagen spezialisiert. Nachdem sie mehr als 10 Jahre in der Filmindustrie als Focus Puller und Operator tätig war, suchte sie 2011 eine neue Herausforderung in der Fotografie. Sie studierte 4 Jahre an der Neuen Schule für Fotografin Berlin und machte dort 2014 ihren Abschluss unter Eva Bertram.
Portraits von Musikern und Künstlern sowie Reportagen, Businessfotografie oder Eventdokumentationen gehören zu ihrem Leistungsspektrum. Ihre Bilder wurden in Zeitschriften wie 'The Wall Street Journal', 'Lufthansa Magazin' oder Manager Magazin veröffentlicht. Seit 2014 ist sie für das Online- Kreativmagazin Witness-this.com tätig.
Ausstellungen & Preise
2020 – From The Coastline zeigt 'IN YOUR FACE' – Gruppenausstellung Berlin
2019 – Islands Of Utopia zeigt 'Rummelsburger Bucht' – Gruppenausstellung des Museums für Subkultur – Haus der Statistik, Berlin
2018 – Gruppenausstellung 'Perspektiven #3', Neuen Schule für Fotografie – Berlin
2016 – Gewinnerin des Professional Imagers Club – Award für Young Professionals
2014 – Gruppenausstellung 'SOWIESO', Neuen Schule für Fotografie
Schreib mir eine Nachricht und ich melde mich schnellstmöglich bei dir!
Kunden & Referenzen
The Wall Street Journal   *  Unicredit  *  Elektrolux/AEG  *  Lufthansa Magazin  *  Gesellschaft für internationale Zusammenarbeit  *  Zalando  *  Bundesministerium für Wirtschaft  *  Siemens  *  Friedrich Ebert Stiftung  *  Schneider Weisse  * Witness This  *  Arte Magazin  *  Trend Wirtschaftsmagazin  *  On&Offer  *  Ono Labs  *  Brandwatch  *  LG  *  DKV  *  Target Global  *  Schnittker Möllmann Partners  *  The Hundert  *  Business Insider  *  Leetchi  *  Labyrinth Of Lies Exhibition  *  Epic Games  *  Contiamo  *  Fuxblau  *  Wintergarten Varieté  *  Spryker  *  Project A  * i2X  * Manager Magazin  * HypoVereinsbank Berlin  *  Natur Magazin  * T-Systems Best Practice  *  Zitty Berlin  *  Berlin Valley  *  Artlake Festival  *  Feel  Festival  *  TIP Berlin  *  Caritas  *  Universität der Künste Berlin  *  Mashup Communications